For prices please email, stating the country you live in so that the appropriate list can be sent to you. (All overseas price lists include carriage)
Please note that from the 1st June 2013 there has been a slight price adjustment but all wheels now go out with both Double Drive and Scotch Tension fitted. The new Scotch tension is also much more user friendly than the previous system.
A Timbertops Brochure can be found here
A Gallery of new Timbertops wheels
TT Jubilee with additional stubbies/finials (28" wheel)
Normally made in Oak or Cherry but this one is shown in Lacewood (London Plane)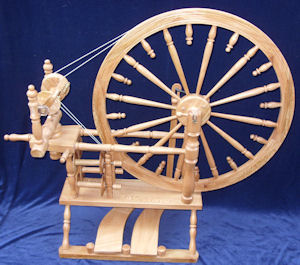 TT Leicester (24" wheel)
single treadle 2010
Left-hand flyer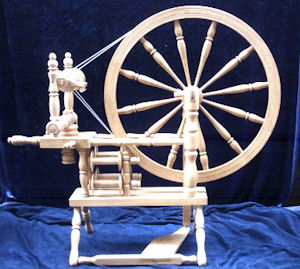 TT Leicester double treadle 2010
Right hand flyer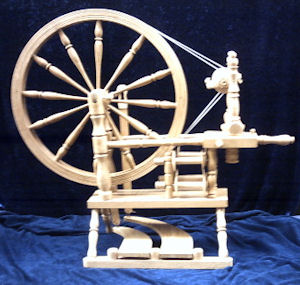 Thurmaston 24 (with additional stubbies)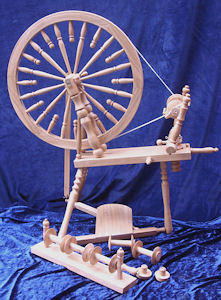 TT Chair Wheel 2011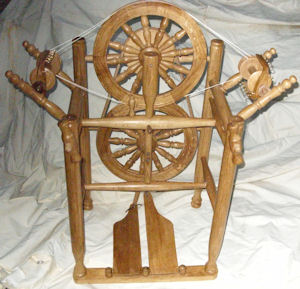 This wheel can be set up with one or two double drive bands. This is set up for customer ready for teaching or as a gossip wheel as there are two drive bands already on wheel .
TT Beaver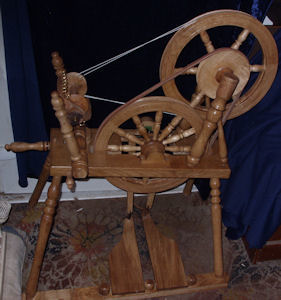 ---
---
Contact us at Woodland Turnery
Or
Woodland Turnery
35 Lodgewood, New Inn,
Pontypool, Gwent NP4 8EQ
---